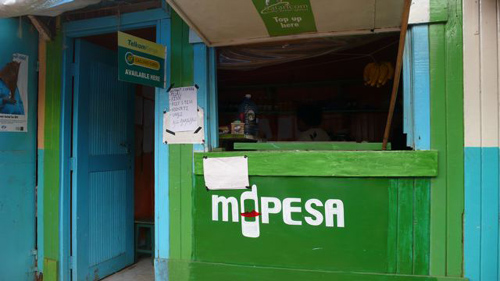 I have written often (for example here and here) on the subject of how more and more of the most interesting and disruptive innovations and business models of the 21st century and of the sixth paradigm will emerge from the "edges" of the global economy. Newly empowered by the continuing advances in information and communications technologies, and building off the powerful emergent platforms of the sixth paradigm (mobile, cloud, etc.), entrepreneurs in places like India and Africa will design and popularize some of the most potent business models going forward. Indeed this is one of our key investment themes and as we grow, we hope to be able to participate by making investments in these parts of the world.
To be able to succeed (in providing meaningful, affordable, services) in such challenging environments to my mind offers great insights into how improvements can be made to how services are designed and sold in any environment – including the developed and wealthy western markets. A variation on the New York, NY theme of – 'if you can make it here, you can make it anywhere'…
And so this post: "…and you will hear our voices" from Teddy Ruge really resonates:
So what does this really mean for us as an ever-increasing population empowered by the social media stage? It means we have the responsibility to start speaking up for our continent. We have right to say enough is enough with the hand outs, enough with the aid mentality, enough with the top-down solutions, and enough with being ignored on the global stage. Our voices count, and it would be good to partner with us—to have a conversation with us first—before any projects are started.
I would go further and say it would be insane not to partner with the people that are "at the coal face". That not only would this reduce the number of mistakes, failures and unintended consequences but that the opportunity for learning and cross-fertilization of ideas, business models and innovations is so rich that to ignore it would simply be foolish. Social media is giving a voice to ideas from everywhere, anywhere, with the best ideas emerging naturally based on their intrinsic worth and evolutionary strength (and not because of where or by whom they were 'invented'.) So for talented, ambitious people everywhere the cry is no longer "Go west young man!" but "Go south, go east, go north, go west – go into the global social ecosphere and connect with the current of humanity." Open. Not closed.
Related articles by Zemanta